Save the Kadesh A. M. E. Zion Church
Built by Once-Enslaved Hands as an Oasis of Rest and Refuge on the Long Road to the Promised Land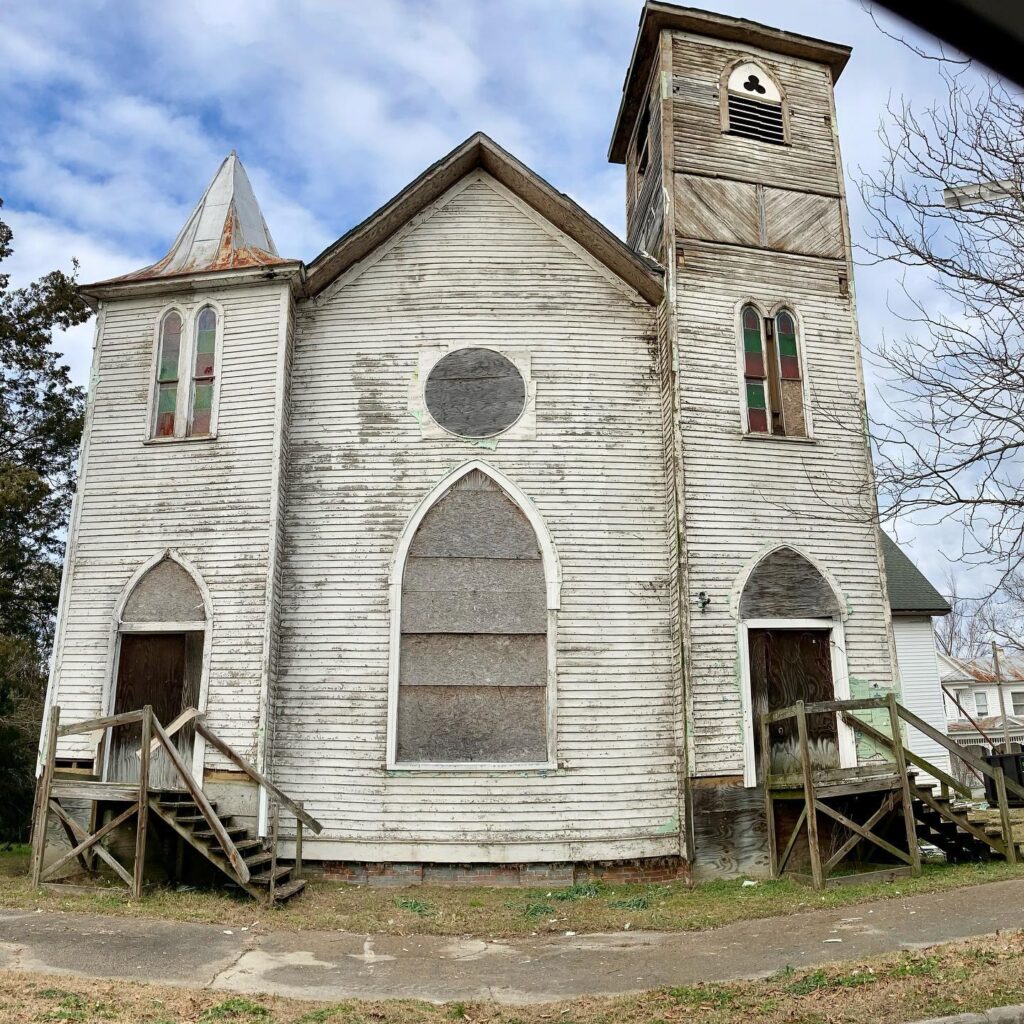 Help save this fundamental symbol of the strength and endurance of Edenton's community of Freedmen.
The Kadesh A. M. E. Zion Church was constructed in 1897 by Hannibal Badham, Sr., a formerly enslaved carpenter and Edenton's most prominent black architect. The Church stands as the symbol for the success of Edenton's black community in the face of racial and economic disparity and discrimination. Heavily damaged in 2003 during Hurricane Isabel, the beautifully crafted exterior withstood the storm's wrath, but the interior was rendered unusable. The original interior fixtures, including the magnificent Tiffany stained glass windows, were fortunately saved, and will be reinstalled when the restoration project nears completion. In 2019, the congregation partnered with the Edenton Historical Commission to save this powerful cultural center.
Contact Us
Edenton Historical Commission
Penelope Barker House Welcome Center
505 S. Broad Street
Edenton, NC 27932
(252) 482-7800
Our Goals
Structural Restoration
Complete Phases One and Two of the Restoration Plan in partnership with the Maurer Architectural Firm and the Edenton Construction Company.
Historic Preservation
Digitize, preserve, and share the archival materials of the Kadesh congregation and the historically black community of Gale Street.
Community Benefit
Develop a community-use plan so the residents of northeastern North Carolina can utilize the restored space along with the congregation.